T9360 DV+ FORD FOCUS RS MK3
GFB
T9360 DV+ FORD FOCUS RS MK3
GFB's DV+ diverter valve range offers a direct-fit performance solution for the weak factory diverter valves used on many modern vehicles. By retaining the factory ECU control and recirculating the vented air, the DV+ is a purely performance-orientated product.
GFBs DV+ design solves the longevity and boost leaking issues that are common with factory diverter valves, and also changes the operation method to pilot actuation to ensure better performance on stock or modified engines.
Furthermore, these benefits wont cost you the Earth! Rather than throwing the entire factory diverter valve system in the bin (like other manufacturers solutions), the DV+ keeps what works and replaces what doesnt. It retains the factory solenoid and ECU control to ensure simple installation and reliable operation.
10% faster opening, 50% faster closing than the factory diverter
Retains the factory solenoid for seamless integration
Replaces plastic valve parts with metal for reliability and strength on stock or modified engines
Direct-fit replacement with GFBs TMS benefits
Exclusive pilot-actuated valve mechanism for rapid response at high boost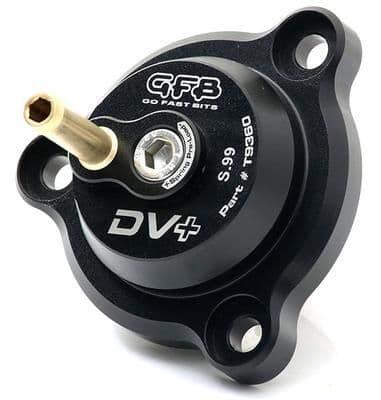 T9360 DV+ FORD FOCUS RS MK3
Recommend to a friend
DELIVERY & RETURNS